Developing modular, renewable & industrialised building envelopes for low energy renovation
Developing modular, renewable & industrialised building envelopes for low energy renovation
85% of the European building stock was built before 2001 and does not comply with low energy standards.
To achieve necessary climate targets in 2050, Europe must scale up the renovation wave!
4 different renovation envelopes will be designed which answer to the needs of different building typologies, climatic zones, social strata, and tenants' preferences. They are ready to be scaled and customized to new or existing buildings across Europe.
The AEGIR consortium involves a diverse group of 30 partners from 9 different EU countries.
Project Start: 01/10/2022
Project End: 30/09/2026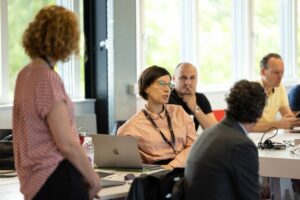 Events
The Summer School on Circularity in the Built Environment held from the 5th till 7 th of July, hosted by TU Delft, focused on exploring sustainable practices and principles within the construction industry. The event aimed to educate participants about the concept of circularity and its application in the built environment.
Read More »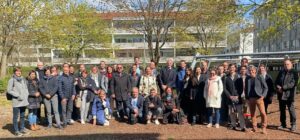 Project Updates
2nd General Assembly AEGIR's General Assembly in #Copenhagen, Denmark: for two days the project partners discussed the progress tasks, visited the demo building and confirmed the
Read More »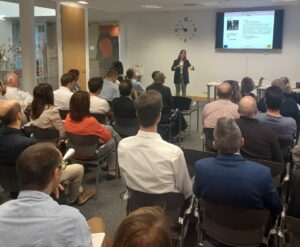 Project Updates
1st General Assembly On October 18 and 19 was held the AEGIR project kickoff meeting in San Sebastián, Spain. The whole consortium met to launch
Read More »